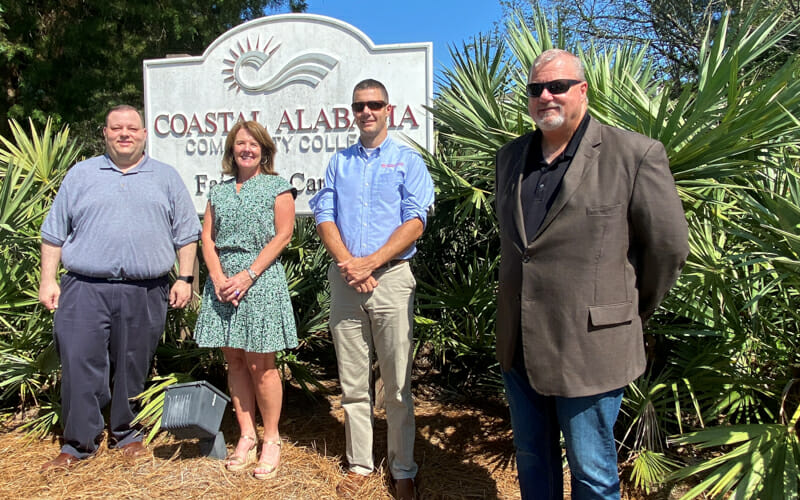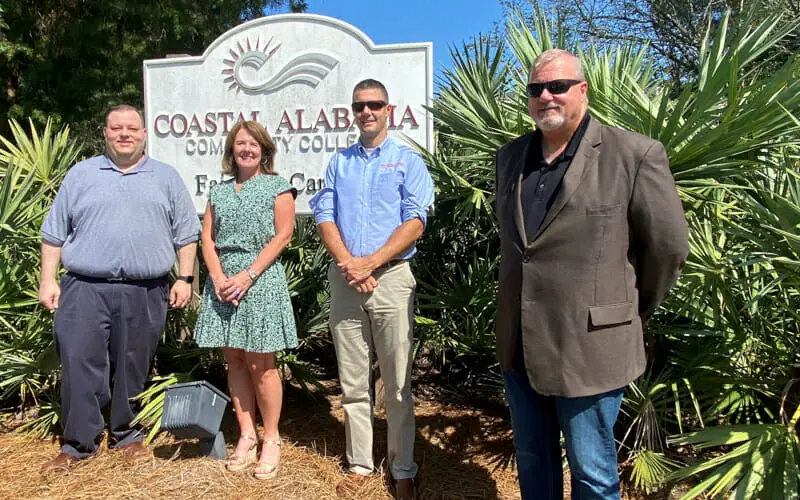 The Eastern Shore Chamber of Commerce, Coastal Alabama Community College and local businesses have partnered to launch an Information Technologies Apprenticeship.
The program provides innovative pathways to high-demand industries in Baldwin County and serves as a conduit for young people to enter the IT Industry.
"It is natural for the Chamber to support this initiative as we strive to connect business and education. The Information Technology Apprenticeship was born out of a direct need within our business community. The need was to build a pipeline of skilled workers who are willing to embrace the 'learn while you earn' opportunity and develop the necessary skills needed for success in the technology industry," said Christina Hellmich, Director of Workforce Development for the Eastern Shore Chamber of Commerce. "We hope the valuable work experience will lead to a lifelong career for participating students."
PointClear Networks in Fairhope is the first business to house an IT Apprentice through the program. CJ Ezell, CEO and Founder of PointClear Networks believes "Apprenticeships are a vital part of building the workforce of the future and we are excited to help bring this program to Baldwin County. Our hope is that this program will allow students to see the myriad of opportunities available in the technology sector. IT isn't just about sitting in front of a keyboard all day. Someone has to install and maintain the equipment infrastructure as well. This means that we need different types of employees with different skill sets, including some that might not be obvious to everyone."
This program builds on Coastal Alabama Community College's certification as a Department of Labor registered apprenticeship sponsor. "Our stepping up and becoming a sponsor is a way of supporting the businesses in the region," said Dr. Joshua Duplantis, Dean of Workforce Development for the College.
While this program was designed by owners in the tech space, it is meant to support all businesses that have an IT function.
Coastal Alabama Community College and the Eastern Shore Chamber are actively pursuing new partnerships to grow this programming allowing young people the opportunity to work, while they earn their certificate and degree from Coastal.
Successful apprenticeships begin with employers interested in sponsoring opportunities at their company.
Learn More
Apprenticeships are an established practice for developing talent, combining classroom instruction and on-the-job training under the supervision of an industry professional.
If you have an interest in participating in the IT Apprenticeship or would like to speak to someone about developing a registered apprenticeship, please contact:
Dr. Josh Duplantis at Coastal Alabama Community College Joshua.duplantis@coastalalabama.edu
or
Christina Hellmich at the Eastern Shore Chamber of Commerce chellmich@eschamber.com