It's our mission to make the Eastern Shore the best place to live, work and cultivate business.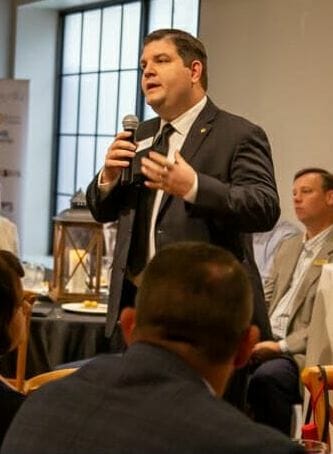 Elected Officials Luncheon
November 30 - The Annual Elected Officials Luncheon gives members an opportunity to connect with elected officials representing the Eastern Shore and Baldwin County. The goal is to build relationships & establish a continuous discussion regarding issues that impact the business community.
Learn More
Eastern Shore Elf
December 2021 - The Eastern Shore Elf is back for the 2021 Holiday Shopping Season. He'll be featuring different local shops each day on the Eastern Shore Chamber social media feeds between Black Friday and Christmas.
Learn More
Cindy Zebryk
Coldwell Banker – Reehl Properties
"Being a member of the ESCC has expanded my network of business owners and local contacts that has directly benefitted my business as a local Realtor. So many of these contacts become friends which is an added benefit!"
"No brainer. It is the easiest check I write every year. It all goes back to the relationships because there's no other form of marketing I can do to invest back into the community and have the community invest back into me."
Lisa Dutton
College Hunks Hauling Junk & Moving
"Meeting lots of new friends while building my business is a win-win. I am grateful for such an amazing opportunity!"